Round Silicone Foam Cord – FS-Serie
Round Foam Silicone Cords (Metric System)
Ideal for applications requiring exposure to extreme temperatures (-40°C to +200°C). Our silicones round foam cords also have excellent ozone/radiation resistance,
UV resistance and arc/corona resistance and are closed cell.
These properties are maintained well at high and low temperatures
Technical Properties (Summary)
 Material:                                           Silicone Foam
Colour:                                              White
Density (specific gravity):             250±40 Rg/m³**
Shore Hardness:                             45±5 (Shore '00') <5 (Shore 'A')*
Tensile Strength                               0.75 N/mm²
Elongation at Break:                         100%
Min. Temperature:                          -40°C
Max. Temperature:                         +200°C
Compression Set (22hr @ 70°C): 15%
* Shore hardness values only given for guide comparison to solid materials and is not designed to be
used as technical specification.
** Density measured on 25mm cord sample
Size:   For details on custom size strip / gasket with self-adhesive backing please call.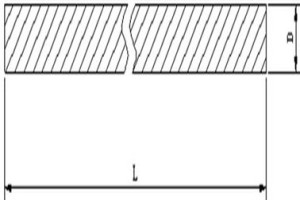 All dimensions in mm
---
You also may interested in